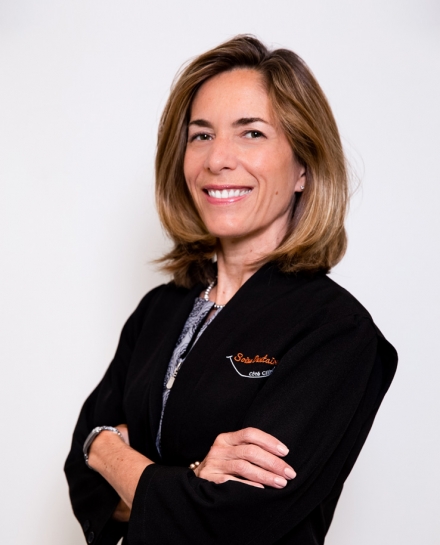 Dr. Lucie Côté
Dentist
Doctor Lucie Côté, DMD, obtained her Doctorate in Dental Medecine from the University of Montreal in 1986.
From 1987, she became a partner and an associate of Doctor Jean Piché. She is practicing with the collaboration of a competent and dynamic team.
She attended many trainings courses including one in Prosthetic and Surgical Implantation at Gutenberg in Sweden in 1994 (Nobelbiocare). She takes pride and great interest in upgrading, continuously, her professional development by following courses in 'Continuing Education in Multidisciplinary Dentistry'.
She practices her profession in General and Family Dentistry with compassion and benevolence while being at the cutting edge of new technologies and scientific developments. It is her mission. She is an active member of the O.D.Q. (OrDr.e des dentistes du Québec), of the A.C.D.Q. (Association des Chirurgiens Dentistes du Québec), of the CDA (Canadian Dental Association) and the Société Dentaire de Laval.
She is married and a proud mother of Héloise et Jérémie. She is an outdoor enthousiast, she enjoys skiing, reading and good meals shared with friends.