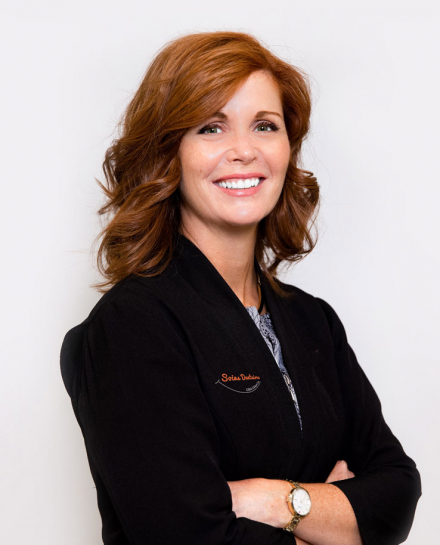 Dr. Liliane Gilbert
Dentist
Dr. Gilbert received her Doctorate in Dental Medicine from Laval University in 1990. In the following years, between 1990 and 1992, she elected to gain further knowledge in Dento-facial orthopedics as the Institut Dentaire International.
In 1991, Dr. Gilbert joined Dr.s Côté and Piché to form the practice that has evolved to its actual form. Together, these three partners have been brillantly supported by a dynamic and faithful team for over 20 years. Married and mother of two daughters, Dr. Gilbert also doates on her English Springer named Gustave. During her spare time, she enjoys cooking, planning the next travel endeavor, reading and practicing sports.
Doctor Gilbert wishes to help her patients achieve their highest level of oral health while maintaining a firm grasp on their needs and personnal priorities. Through the years, she has maintained up-to-date knowledge on the newest technologies and specific developements combined with proven principles in order to find appropriate and personnalized treatment plans for her patients.
Dr. Gilbert is a member of l'OrDr.e des dentistes, de l'Association des chirurgiens dentistes du Québec, Association of General Dentistry, Internationa Association of Orthodontics and The Société dentaire de Laval.