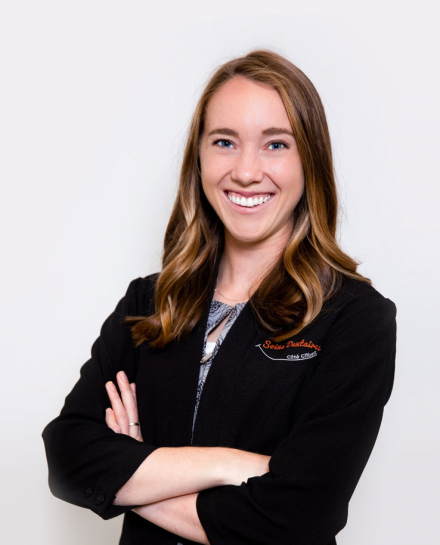 Dr. Héloïse Gingras
Dentist
Dr. Héloïse Gingras graduated in Dentistry at Laval University in 2018.
She is joining the team Soins Dentaires Côté Gilbert with training in prosthodontics, implantology, sleep apnea, in children and in elderly.
In September 2019, she will start a training in Orthodontics and Dentofacial Orthopedics at the International Dental Institute for a period of three years, in the persuit of offering a range of care to her patients.
Gentle and calm, she follows in the footsteps of her mother, Dr. Lucie Côté, practicing family dentistry focused on the well-being of her patients, offering them the very best for their oral health.